Fact Sheet: Summary of Performance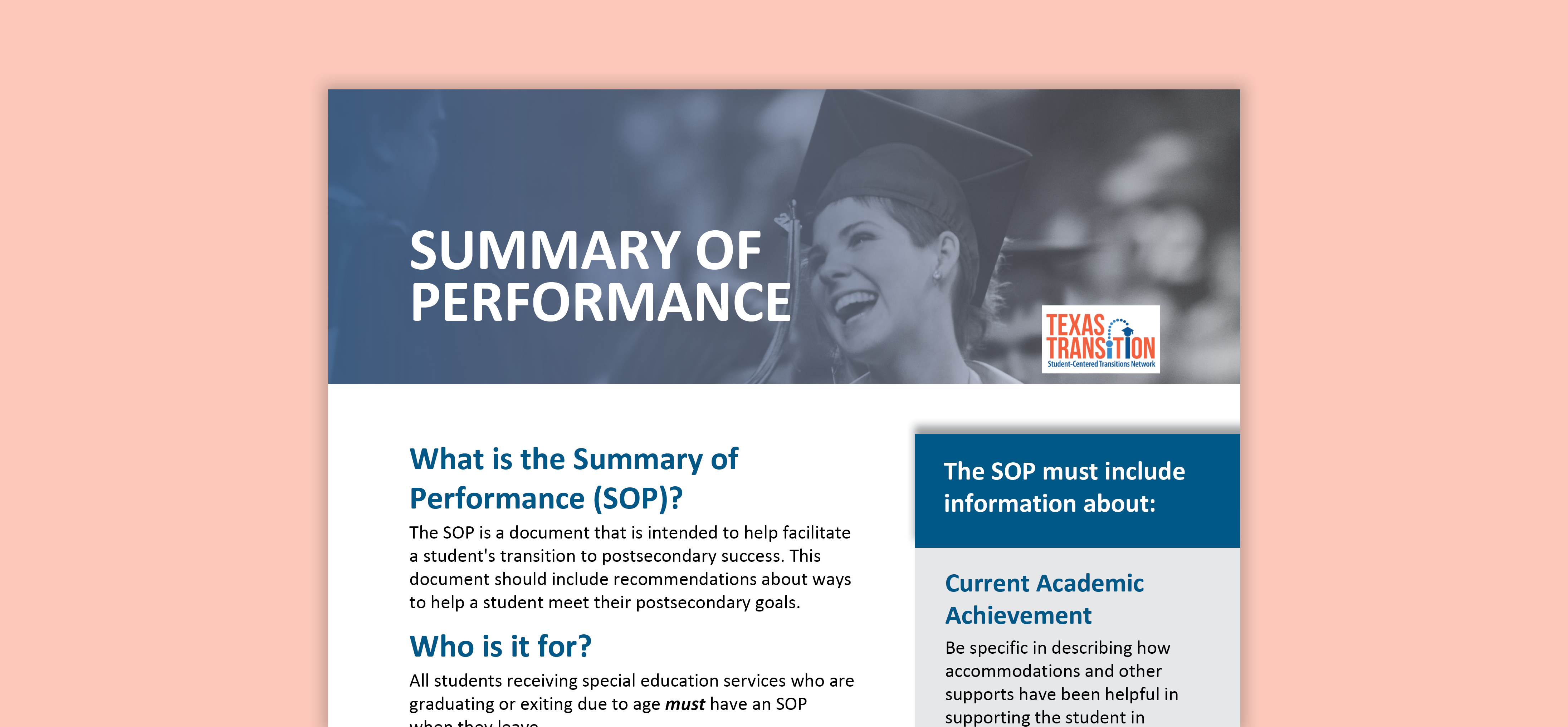 Summary of Performance (SOP)
What is a SOP? 
The SOP is a document that is intended to help facilitate a student's transition to postsecondary success. This document should include recommendations about ways to help a student meet their postsecondary goals.
Who is it for?
All students receiving special education services who are graduating or exiting due to age must have an SOP when they leave.
The SOP must consider, as appropriate: 
The views of the student 
The views of the parent(s) or guardian(s) 
Written recommendations from adult service providers that describe how to support the student's postsecondary goals
The SOP must include information about:
Current Academic Achievement
Be specific in describing how accommodations and other supports have been helpful in supporting the student in relevant academic settings
Current Functional Performance
Include information about the strengths and abilities that have helped the student's functioning in relevant settings.
Postsecondary Goals
The SOP is most beneficial when it is completed with the student's active participation during the transition planning process.
 
Frequently Asked Questions
When must an evaluation be included in the SOP? 
If a student is graduating with one or more courses that contain modified curriculum, then an evaluation must be included as part of the SOP. How the evaluation is included in the SOP is left to the discretion of the local education agency (LEA).
Is the LEA required to conduct a new evaluation as part of the SOP?
If the student's evaluation is current, there is not a requirement to conduct a new evaluation. The current evaluation will be one of the sources of data used in writing the SOP.