IEP Quality and Rigor Rubric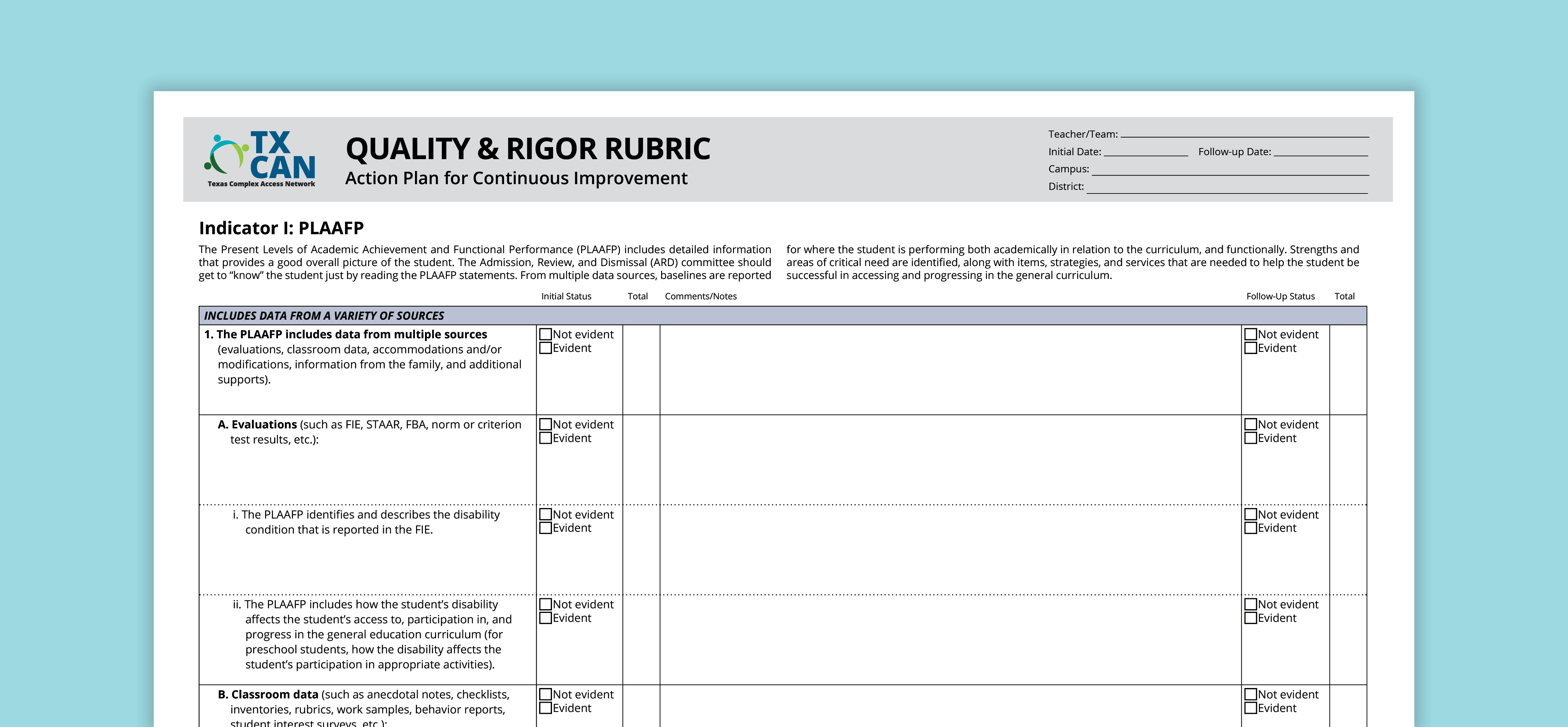 This document guides the development of PLAAFP, goals/objectives, and progress monitoring methods of the individualized education program of students with significant cognitive disabilities. The rubric assists Educators in measuring their improvement in IEPs written over time. Through personal reflection guided by the rubric, Educators will be able to increase their fidelity in developing IEPs of high quality and rigor.
This document aligns with the Rubric of Effective Practices from TX CAN Indicator I: Alignment with State Standards - Components 1, 2, and 3.