Next Steps to Independence: Skills and Strategies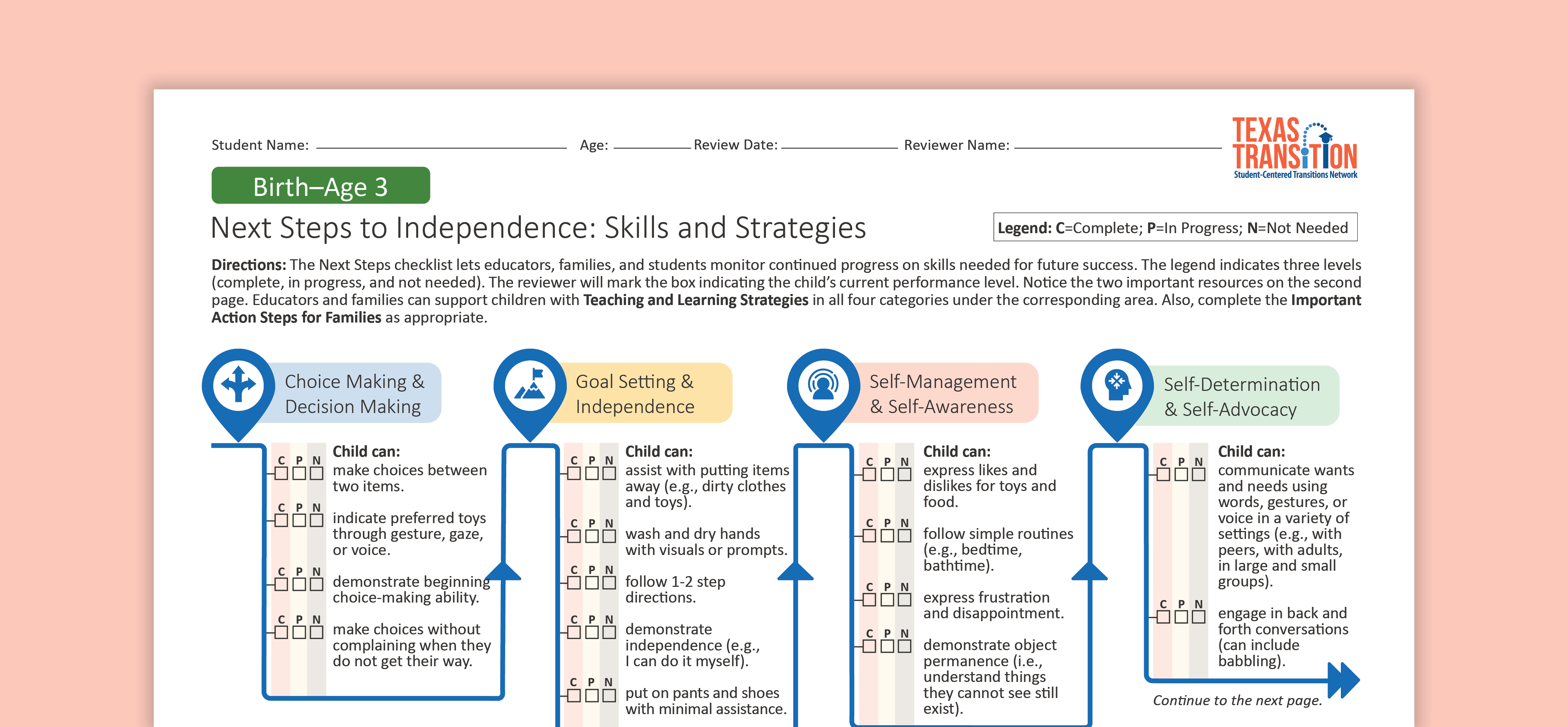 The Next Steps checklist can also serve as an informal transition assessment for self-determination skills. It is divided by age and grade ranges, starting with Birth to Age 3 and ending with 18+ (Ages 18-22), highlighting critical developmental milestones. 
The checklist represents averages and will not fit every child perfectly. If appropriate, use a younger or older age and grade range to better understand the child or adult student's strengths and transition needs.
The Next Steps checklist focuses on specific skill areas that help predict postsecondary success for children and adult students with disabilities: 
Choice Making & Decision Making, 
Goal Setting & Independence,
Self-Management & Self-Awareness, and 
Self-Determination & Self-Advocacy.