Inclusionary Coaching Guide For Students with Complex Access Needs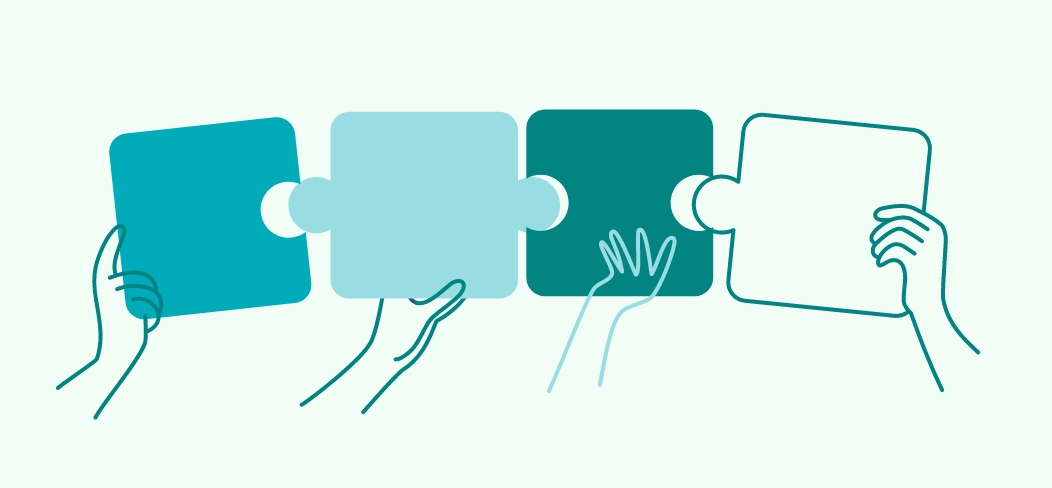 An inclusive school does not mean students of different races, cultural backgrounds, or with disabilities are just physically present in the building. It is about what your school does to make sure that each student doesn't feel left out – from their classroom, class lessons, the playground, sporting and other school activities, or any other aspect of school life. Some students, like students with a disability or diverse learning needs, are at greater risk of being excluded – so inclusion is all about making sure this does not happen. In an inclusive school:
All students are welcomed and belong.
Differences are understood and respected.
Students support each other to do their best.
The physical and learning environment is accessible.
Everyone is committed to an inclusive school and society.
Throughout this coaching resource, you will find guidance for leading a team towards inclusive education for students with significant cognitive disabilities and complex access needs. Because of the unique people, resources, and structures of each individual school system, this coaching guide is not a specific list of tasks to be completed on a certain timeline. Rather, this guide outlines steps that can be individualized to each school's needs, so the coach and team can move the system towards inclusive education. To facilitate this positive change, it is ideal that a school-based inclusive education implementation team have a coach who can help facilitate the process. This guide is written specifically for that coach.
Who can be a coach? An ideal coach for an inclusive education implementation team is an individual who:
has expertise in special education and general education systems and practices,
has specialized knowledge of inclusive practices and students with significant cognitive disabilities,
exhibits strong organizational and leadership skills, and
is supported by campus/district administration to lead the process for a system change.
A coach can be an internal team member from the campus or district, or can be an outside resource - such as a TX CAN Education Service Center Specialist.
This coaching guide is divided into three phases. Phase One is "Setting the Foundation." Phase Two is "Putting It into Practice," and Phase Three is "Reflecting and Expanding." Each phase will be further defined within this guide, but understand that how teams move through each phase will be dependent on that team's identified needs. The amount of time it will take teams to move through each phase will vary.
For a team that is just beginning to work towards Inclusive education for students with complex access needs, it may be beneficial to first establish a good understanding of effective educational practices for students with significant cognitive disabilities. This can be achieved by having potential team members complete the TX CAN training Building a Foundation for Supporting Students with Significant Cognitive Disabilities before moving on to developing their Inclusive Education Implementation Plan.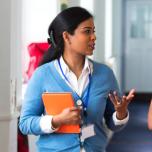 Significant Cognitive Disabilities, Instruction
Deliver high-quality instruction for students with significant cognitive disabiities using the Rubric of Effective Practices.
Coaching Basics
Research has identified four critical coaching practices that are linked to improvements in teacher practice and learner outcomes:
Observation: watching the implementation of a specific practice or intervention
Modeling or Demonstration: showing the use of a specific practice or intervention
Performance Feedback: presenting formal or informal data that is specific, positive, corrective (if warranted), and timely about the use of the practice or intervention
Alliance or Relationship Building Strategies: using specific strategies (e.g., empathetic listening, restating and summarizing information from others, identifying and working towards team goals and needs) to build a positive relationship between team members
These high-quality coaching practices should be incorporated into the coach's regular routine and become particularly important as team members engage in professional development. Professional development alone, without coaching to support implementation, is unlikely to result in improved teacher practice. To learn more about the research on coaching and effective coaching practices, review this coaching brief from the National Center on Systematic Improvement (NCSI).
Throughout the TX CAN online course, Coaching and Team Meeting Basics for Inclusive Education, you will notice critical coaching elements embedded and connected in the content.  However, the focus is on coaching a whole team through a systems change, rather than coaching individual educators working to implement a specific practice. The course highlights the special roles and techniques needed for this type of systems change project. 
Coaching an Inclusive Implementation Team
Coaching a team towards inclusive education requires organization and vision. Using fidelity checklists and supporting guides, coaches will facilitate the inclusive education implementation team as they develop and act upon their own Inclusive Education Implementation Plan. As previously stated, each school's plan will vary because of its unique resources and needs, and there is not a one-size-fits-all set of sequential activities that can be followed. In fact, the Inclusive Education Implementation Plan is a fluid document. In our Sample Phase One Inclusive Education Implementation Plan, we have aligned the plan with the core elements of Inclusive Education from the Fundamentals of Inclusive Education course that will be explored in Phase One. As the team progresses through their plan, they will continue to add, edit, and update action items as they move through the three phases. Inclusive education is a mind shift for many and will require flexibility and adjustments along the way to an overarching systems change. As you work through the phases of implementing inclusive education with your team, you will find the fidelity checklists and the implementation plan are great tools for documentation of the process and team progress.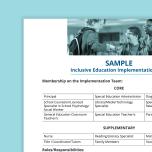 Significant Cognitive Disabilities, Inclusion
This Inclusive Education Implementation Plan blank template aligns with the eight core elements of Inclusive Education. Additional download options include a sample for a team just starting out with Phase One of their Inclusive Education Implementation Plan, and a sample for a high school campus