Regional Day School Program for the Deaf Program Review (Pilot)
The RDSPD Program Review Process is a multi-phase continuous improvement process designed to assist the growth of a Regional Day School Program for the Deaf (RDSPD). It is conducted by the program and supported by a team of individuals who are familiar with the operations of an RDSPD. These individuals, called peer reviewers, provide support by analyzing data, reviewing procedures, and using that information to provide considerations for areas to target as the program develops its action plan for continuous improvement. 
The RDSPD Program Review Process assesses the program excellence indicators mandated by Texas Education Code (TEC) § 29.313, whichw are aligned with the essential principles for effective education of students who are deaf or hard of hearing (DHH). These principles are described in detail in Optimizing Outcomes for Students who are Deaf or Hard of Hearing: Educational Service Guidelines (National State Directors of Special Education 2018).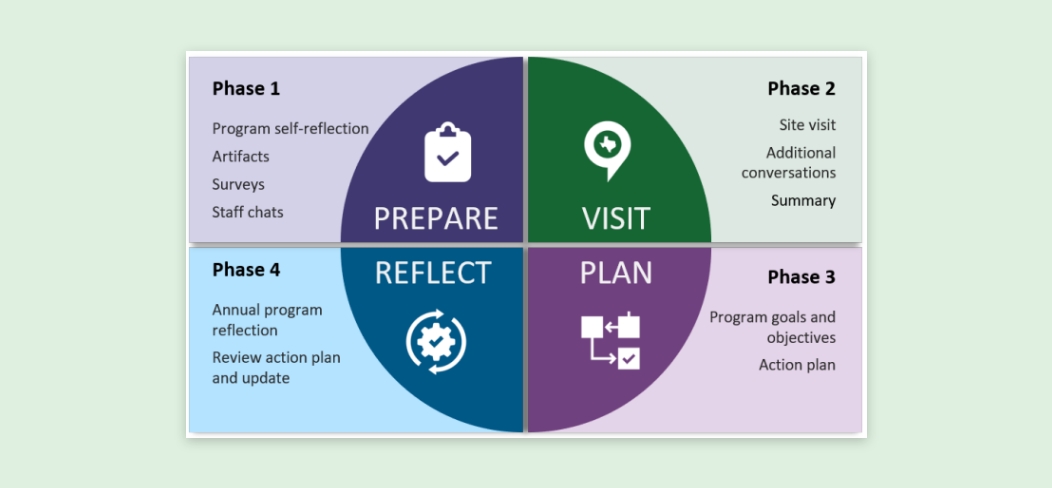 Purpose
Students who are DHH have the right to a free and appropriate public education in which their unique communication mode is respected, used, and developed to an appropriate level of proficiency and in which they are provided the same access to high-quality instruction as their same-age peers. Providing an education that cultivates the optimal development of students who are DHH is complex, and educators often find the process arduous.