Transition and Employment Designee (TED) Self-Assessment Rubric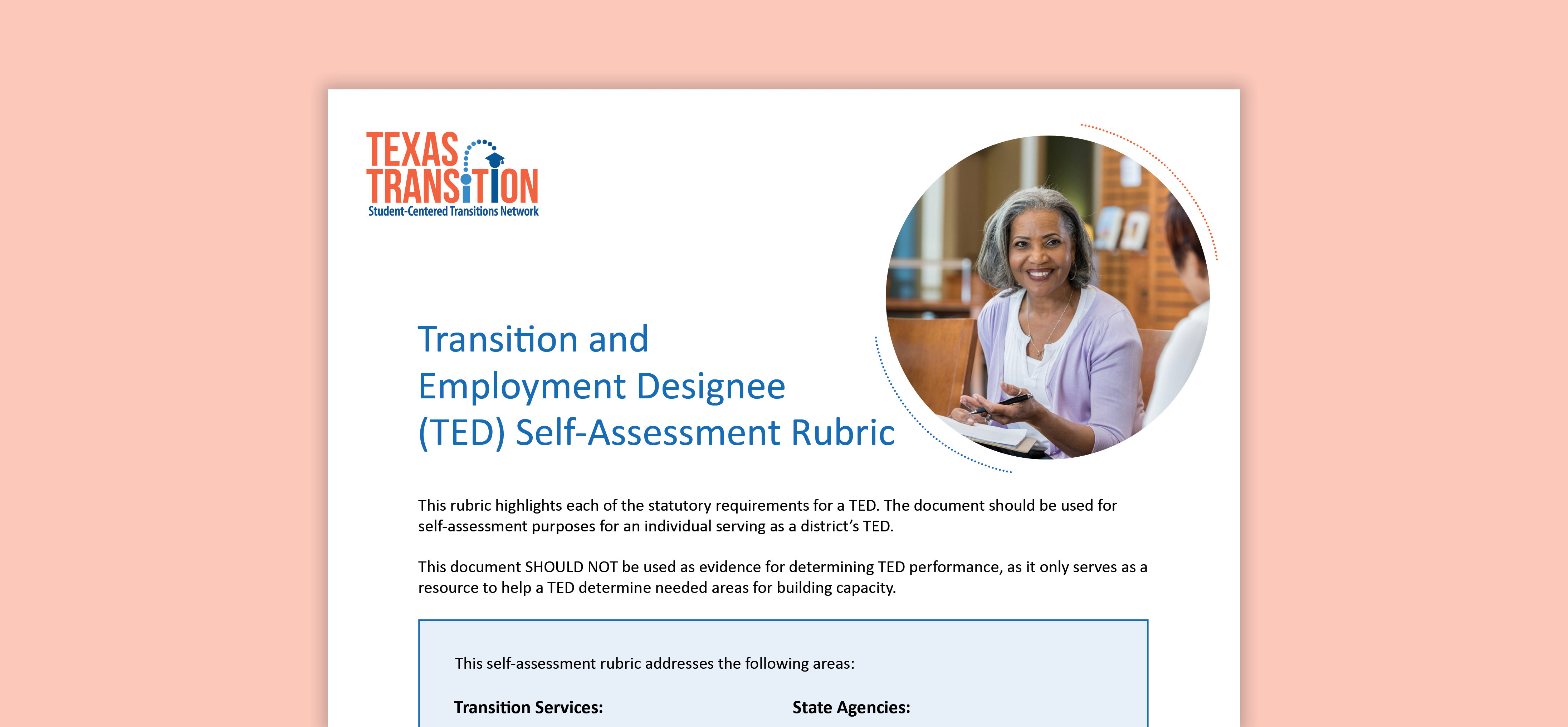 This rubric highlights each of the statutory requirements for a TED. The document should be used for self-assessment purposes for an individual serving as a district's TED. This document SHOULD NOT be used as evidence for determining TED performance, as it only serves as a resource to help a TED determine needed areas for building capacity.
The rubric addresses the following areas: student involvement, parent involvement, adult student support, postsecondary education, functional vocational evaluation, employment, age-appropriate instructional environments, independent living, referral to state agency services, self-determination and supported decision-making agreements, health and human services, Texas Workforce Commission, Department of State Health Services, and the Department of Family and Protective Services.